10 Essential Job Seeking Skills to Land Your Dream Career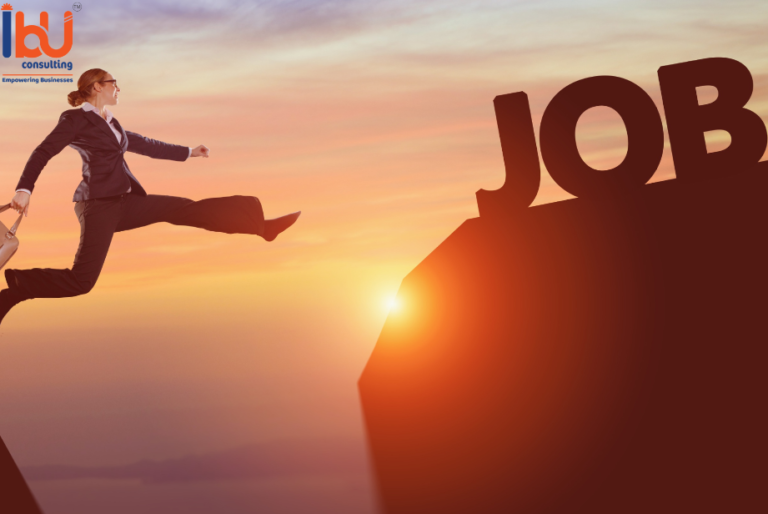 Making a strong resume is crucial nowadays. And it could only be possible by learning the skills and mentioning the projects and experiences in your resume. The Recruitment Consultants spend a few minutes analyzing your resume, & your resume might impress them with the perfect detailing's mentioned.
The organization hires a recruitment company that can work on its requirements & finds the right candidate. Most companies now hire employees through recruitment companies to reduce their workload.
A strong resume is crucial for individuals to get better opportunities in their careers. The information you write in your resume matters to the company you applied to, your resume is the first step of the job process that will help people to evaluate your profile. And if we talk about job-seeking skills it is essential to highlight skills on a resume, it is vital for making a powerful impression on the company.
Highlighting skills on resume is essential nowadays, whether you are a job seeker or want to get a hike at your current workplace.
But what skills help you in your resume for better growth? You must have thought about the same question before creating the resume or giving the interview. In this blog, you'll get the answer to all your question what are the essential skills to add person can add to their resume.
Now let's see what are some of the job-seeking skills needed to be highlighted on a resume according to the recruitment consultants:
Communication skills
Leadership Quality
Teamworking skills
Adaptability/Learning
Time management
Problem-solving skill
Professionalism
Attention to detail
Transferable skills
Advanced Computer skills
Let's discuss each point in detail to have a clear look about the professional skills.
Communication skills
This skill is the main component of any resume. The first thing any company or recruitment consulting company notices in you is how you communicate with them. If they find you confident & elegant, the chances of getting the job increase. Communication skills are a way to express yourself, if you have this job seeking skills you'll be able to describe your work & your ideas in a better way.
Highlight skills on your resume can help you grow your network, build relationships, and persuade people to achieve the desired results. And in the long run, they can make you more confident and productive at your job.
Leadership Quality
Showcasing leadership skills on your resume demonstrates your ability to motivate and guide others toward success. It highlights your effectiveness as a leader and can make a strong impression on potential employers. Leadership is one of the best job-seeking skills that help you achieve better growth in your career.
Whether you are leading a project or have been in a manager position, you require leadership skills to motivate your team to complete the tasks on time or fix the issues your team might face. Some of the crucial skills for a resume under leadership include mentorship, time management, problem-solving, and teamwork.
Leadership skills can help you overcome any obstacles you face in the company, no matter the situation. It also teaches you to work with different departments and create an environment encouraging productivity and quality.
Teamwork
If you are a Team worker, you be a valuable asset for both individuals and organizations. Whenever a recruitment consultant hires a candidate with job-seeking skills, they look for someone who is capable of working in a team or has a friendly nature so that the organization and its work run smoothly.
Teamwork encourages collaboration and creates a positive environment where individuals can work more efficiently and effectively. When everyone works together as a cohesive unit, high-quality work, and everything is well organized.
Teamwork helps to improve morale, increase productivity, and provide a sense of shared ownership and responsibility amongst workers.
Adaptability/Learning
Adaptability is one of the most vital skills, this job-seeking skills demonstrates to "potential employers" that you are a flexible and motivated individual who is willing to learn and grow in the workplace.
If you adapt to new things and skills easily, it will help you in adjusting to the environment or work culture of the company as well as you'll be able to learn new things faster and be an asset to the organization.
Adaptability could be marked as a valuable skill in job interviews. Interviewers seek candidates who can easily transition into their work culture and relate to their values. Being able to show them that you can stay flexible can give them the belief that you will be an excellent fit for the position.
Time management
Managing time to make things work smoothly can be a noticeable skill for your interview. It will help you prioritize things accordingly. You can emphasize activities, such as prioritizing tasks, scheduling activities, anticipating delays, and budgeting time around their commitments.
You can also show these skills by listing specific examples of previous accomplishments. These examples include achieving a set goal at one particular time. They also include completing a project under a deadline or meeting tight deadlines with less than or no guidance. Time management qualifications can be added to certifications, awards, and education courses.
Problem-solving skill
Problem-solving skill is an important and sought-after skill in the job market today. If you can solve problems, you must show how creatively you can think about the solutions and work through challenges.
Problem-solving skills require you to make decisions and use critical thinking to come up with the most effective solution possible. It's essential to think outside the box and find creative solutions to problems. Critical thinking helps you evaluate potential solutions to determine.
Professionalism
Professionalism is a skill to highlight skills on resume, especially in your cover letter. Professionalism is demonstrated by highlighting your experience with various clients, employers, or other professionals. It shows that you can meet other people's needs, which will help you land a job.
Reliability and responsibility are critical attributes of any professional, and these can be showcased by highlighting your past work and career history.
Attention to detail
Job-seeking skills should highlight on resume their attention to detail skills for resumes because it is a valued quality. It includes the capacity to precisely and accurately assess and examine work in great detail about the work.
Having an eye for detail is essential for maintaining a high level of quality assurance since those with it can see mistakes or inconsistencies early on and fix them.
Transferable skills
Anyone can benefit from your transferable abilities if you switch jobs or careers. These soft talents may include traits that companies look for in qualified candidates, such as adaptability, knowledge, and teamwork are included in job-seeking skills.
When applying for a new job, especially in a different industry, you may capitalize on your prior experience by highlight skills on resume or your transferrable talents to grab the attention of recruitment consultants or hiring people.
Advanced Computer skills
Computer skills are used in nearly every occupation in some capacity. It is necessary to include this skillset on your resume because many jobs require more in-depth computer knowledge.
Your resume should include more advanced computer skills if required by the job you are applying for. Highlight skills on resumes such as word processing, spreadsheets, social media, data visualization, and email.
Conclusion
Talents should be listed according to the job type, career level, education, and other factors. Examine the talents before applying for any position. Adding job-seeking skills or highlighting skills on a resume will create a strong resume.
Your resume aims to persuade the recruitment company like IBU Consulting or the hiring manager that you are the ideal candidate. You will contribute significantly to their team. You can effectively separate yourself from the competition by knowing the kind of candidate an employer is seeking and finding links to your advantages.